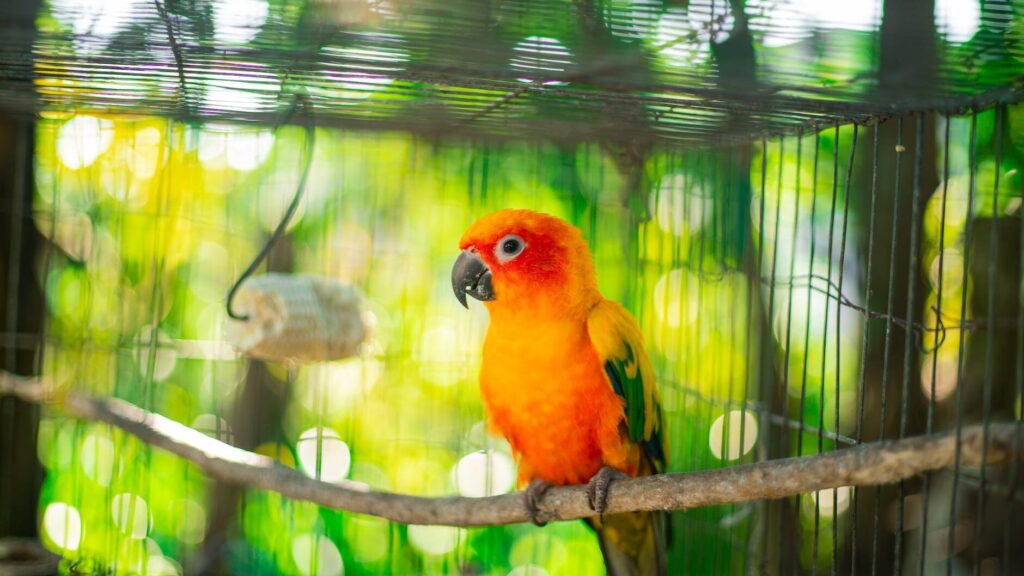 Parrot Society Singapore (PSS) may come across instances where a parrot needs to be rescued and/or fostered until its original owner is found, or until we find a suitable adopter for the bird. Please read the following section carefully, and then fill in the form below if you are interested to become a rescuer or fosterer for PSS.
***PLEASE READ THIS BEFORE SIGNING UP***
Rescuing and fostering are two separate roles. A rescuer may also become a fosterer if they meet the requirements of PSS for fostering, however this should not be expected by default. PSS holds the rights to allocate rescued bird(s) to designated fosterers to PSS' discretion.
Definition of a "rescuer": A rescuer is someone who takes action to save or protect a parrot from harm, danger, or difficulty.
You will need to execute the rescue operations by your own means (e.g. transportation, tools, carriers, etc.) or with the help of another PSS rescuer. 
You play an important role in removing a parrot from harm's way and bring it to safety.
You may be required to hold on to the rescued parrot for a short period of time (e.g. 1 week) until a PSS representative or a PSS fosterer is able to relieve you of the rescued bird.
You are aware that your personal safety takes priority when rescuing a bird, but some injuries or damage might arise during the rescue process. You agree not to hold PSS liable for any loss, injuries or damage from a rescue mission.
Definition of a "fosterer": A fosterer is someone who temporarily takes care of a parrot in their home until the bird is reunited with its owner, or until a permanent home can be found.
You play an important role in providing a safe and comfortable environment for the parrot until it is ready to be reunited, adopted, or transferred to another foster home.
Your responsibilities may include providing food, water, shelter, exercise, veterinarian visits and medical care, as well as socializing and training the animal to prepare it for adoption.
You will need to have a spare room or segregated (walled) area in your home (excluding storerooms, bomb shelters and bathrooms) that is sheltered and conducive for fostering, and where your own pets do not reside.
It is mandatory for all fosterers to sign PSS' Fostering Agreement and allow PSS to inspect their homes and interview them on bird care methods.
Rescuers and fosterers may be able to seek financial assistance from PSS should the costs involved in rescuing and/or fostering become insurmountable. Financial assistance requests will be reviewed and approved by PSS to their discretion.