On 12 March 2023, Parrot Society (Singapore) (PSS) collaborated with Birdies & Family (B&F) and Civil Service Club (CSC) @ Changi to hold a Fun With Parrots event. Apart from reaching out to other parrot enthusiasts, it aims to educate people on the importance of taking care of their pets responsibly.
PSS prepared a variety of educational materials that were displayed at the booth. These included infographics on healthy diets for parrots, household hazards, a first aid kit designed specifically for birds, trivia games, and free samples of parrot treats.
While younger participants played the trivia games, PSS met a girl whose parents shared that they would always do thorough research before giving anything to their parrots. That is the spirit that PSS would like to encourage all parrot owners to have – to be conscientious about proper parrot care and to pay close attention to the needs of their feathered friends.
Additionally, PSS have encountered several participants who have expressed interest in volunteering with the organisation.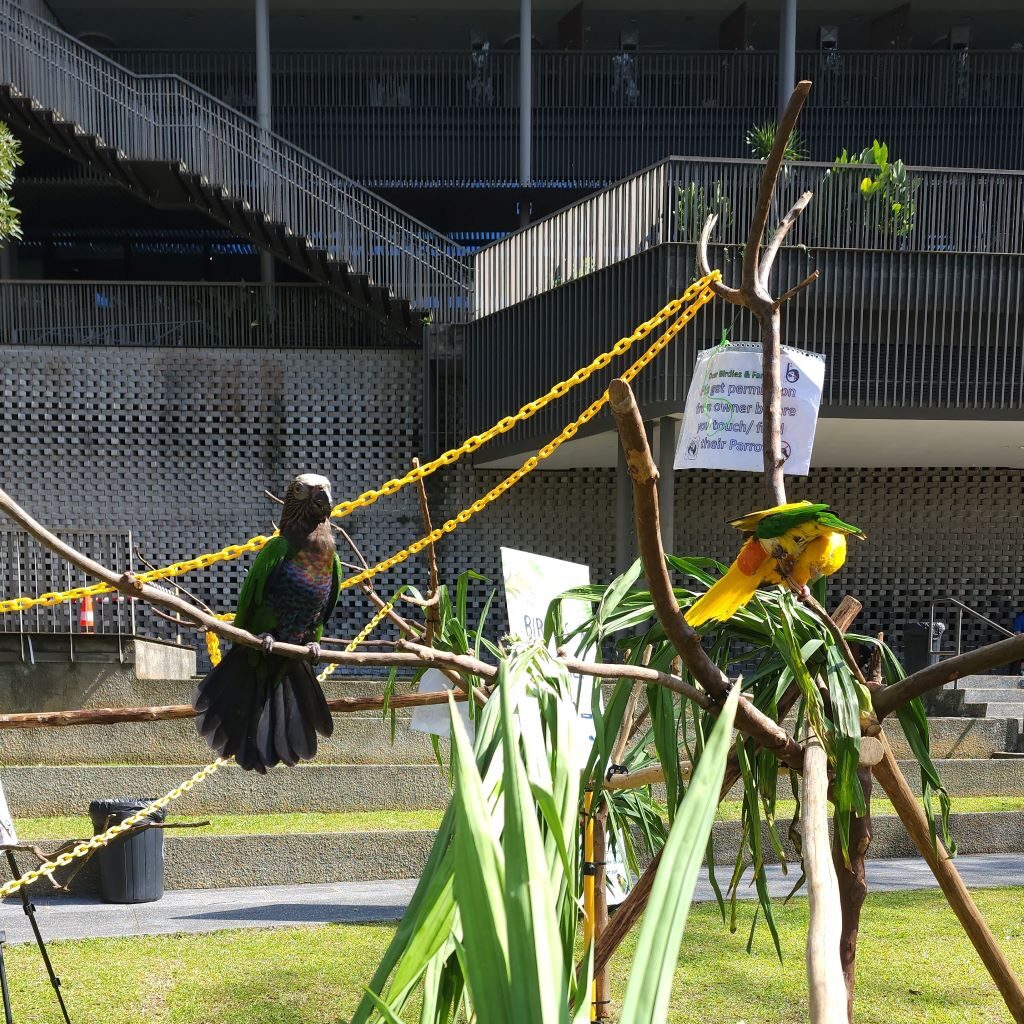 Multiple perches were also set-up by B&F where parrot owners can station their feathered friends. With excellent weather, the parrots enjoyed being in the sun which helps to maintain a proper level of calcium in their body while their owners showered them using spray bottles.
In the course of the event, there was a small accident that occurred involving a parrot whose beak got injured. The first aid kit came in handy and was provided as soon as the incident occurred.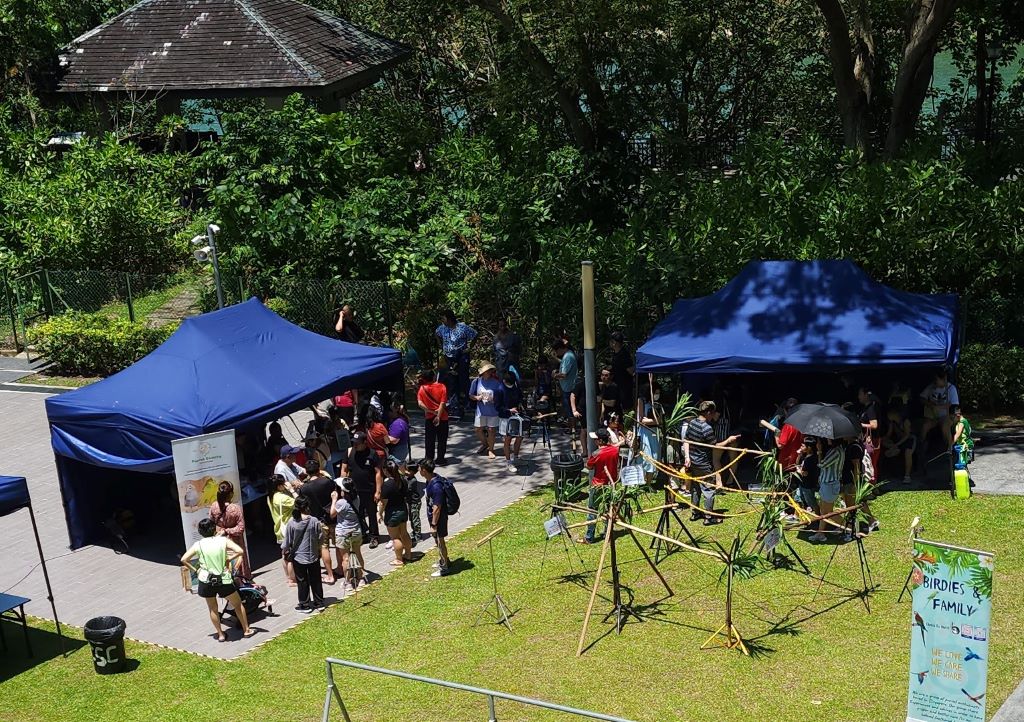 The event was a big success. Many people, including non-parrot owners, came by and learned more about these feathered friends. Coincidentally, there was another event nearby, organised by Nagapattinam Association (Singapore). Participants at that event dropped by, including the Minister of State, Ministry of Home Affairs & Ministry of National Development Associate Professor Muhammad Faishal Ibrahim, who interacted with some of the birds.
PSS would like to extend their gratitude to B&F and CSC @ Changi for the invitation to this event.
For those interested in volunteering with PSS, check out the various volunteer opportunities at https://parrotsocietysg.org/support-us and sign up there!