Cashew Pets' Day was held on 10 June 2023 at Senja-Cashew Community Club. This was the second time the event was held, and many owners brought their feathered and furry friends down.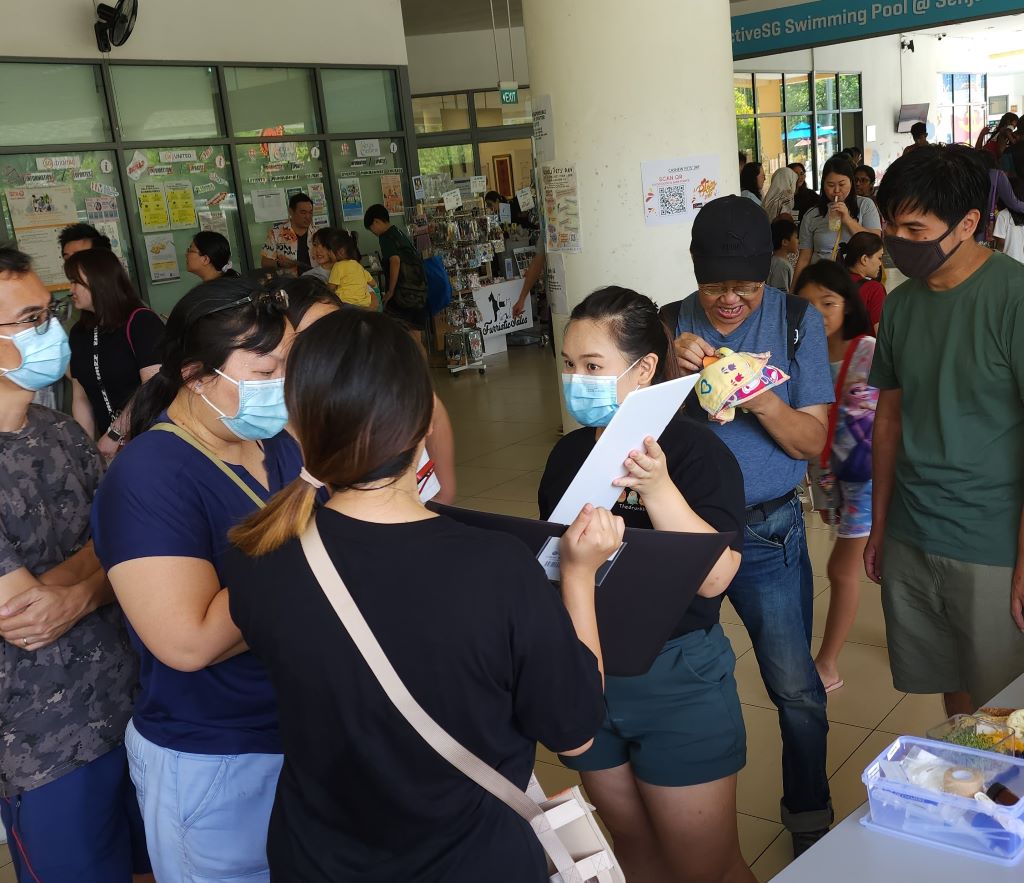 With a booth set up, Parrot Society brought some samples of microgreens, sprays, fruits, and vegetables to teach the public on ways to properly care for parrots. There were also trivia games where the public could test their knowledge and win some prizes.
Through multiple interactions, Parrot Society got to learn from a family of 4 that the daughter will often research about parrot care on her own. The mother was also very interested in learning more about parrots' diets.
It was good to share experiences and knowledge with other parrot owners who were as enthusiastic about parrot care and welfare as Parrot Society.
The general public also got to meet an array of parrots as parrot owners were able to station their feathered friends at the perches that were set up. Some of them were participating in free-flying too.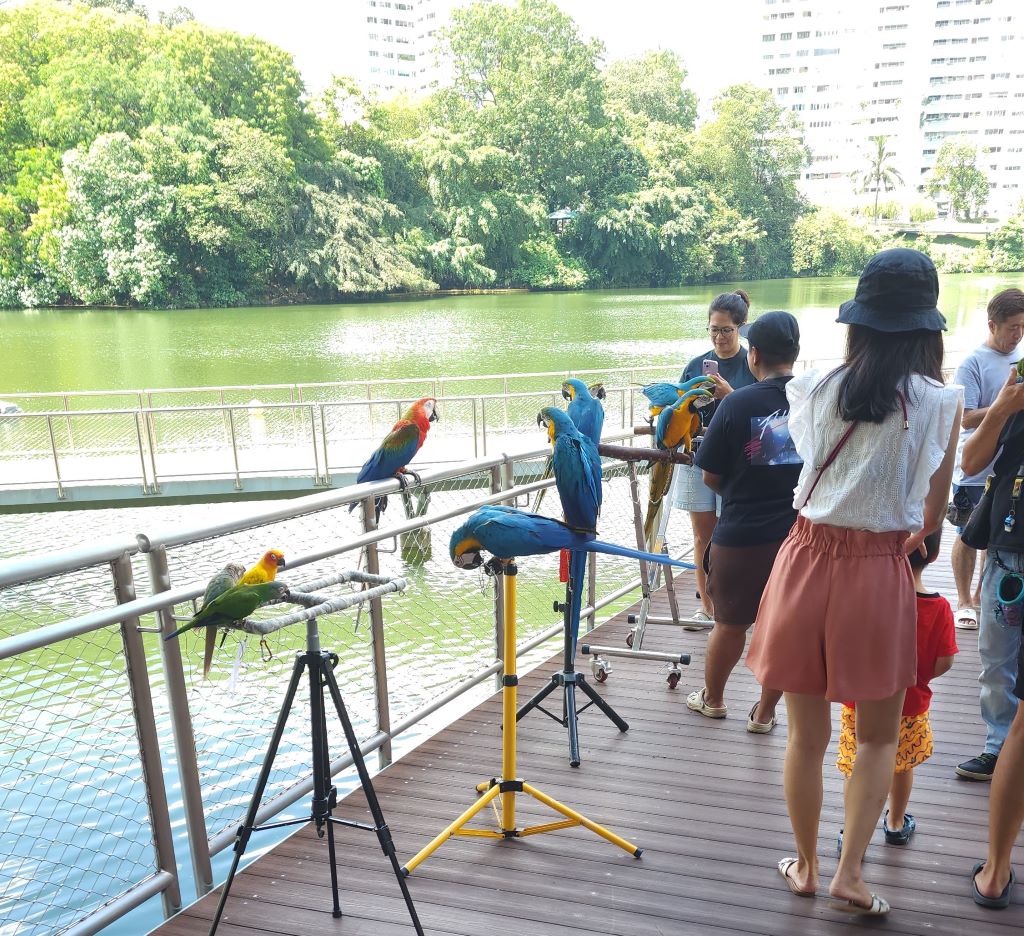 However, there are some incidents that has to be highlighted:
1. A budgie with clipped wings fell into a pond and struggled to get to dry land
2. A couple of parrots on perches fell off
Such incidents were dangerous and should be avoided as there were other pets around, such as dogs and cats. Parrot Society would like to take this opportunity to remind parrot owners that securing their pets in a carrier or on a leash can help prevent another incident like this from occurring in the future.